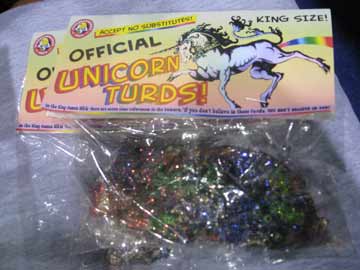 This was too hot for Ebay, you can finally have your own Bona Fide proof of real magic! ->

Caveman Robot Dolls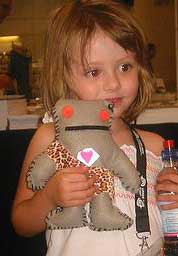 Kids Love Caveman Robot!
Plush CAVEMAN ROBOT DOLLS! ONLY Ten Dollars! HANDMADE WITH LOVE by Jason Robert Bell, Each one is 8 inches tall! comes in a lovley hanger package with artwork by Britton Walters.
free copy of comics with purchase!
Custom Caveman Robot Figures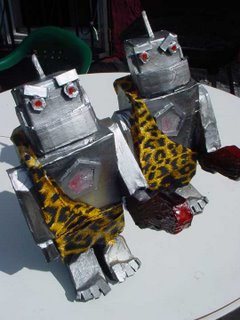 Custom CAVEMAN ROBOT Figures! ONLY 50 Dollars! HANDMADE WITH LOVE by Jason Robert Bell, Each one is 10 inches tall! Made to Order from the finest paper, foamcore, acrylics,epoxy, and fabrics. Looks great on your fireplace mantel or workspace desk.
back to top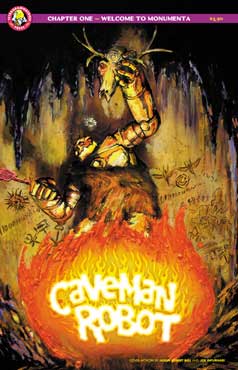 Over the years Tetragrammatron Press has published dozens of Caveman Robot comics featuring the comics of such notable artist as Joe Infurnari, Britton Walters, Jason Robert Bell, Scott Shaw!, Shoshanna Weinberger, Megan Burns, Chris Wisnias, Greg Cook, and countless others.
Get all 5 comics in one package purchase! Only 15.00!
All the comics can be individually purchased here->
Miracles by Mailbox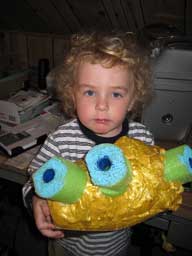 young Ezra Nudd enjoys his Mail Art.
Imagine finding a unique work of art in your mailbox, Not a gift in a package- rather a object that is also its own package. A kind of amazing 3-D postcard. You never will guess what you are getting because I do not know what it will be. Geometric Forms, Bizarre images, Puzzles, Rebus, Odd pop culture artifacts, and unnamable thoughts given shape. These objects can only increase in value! Only $10.00 dollars each.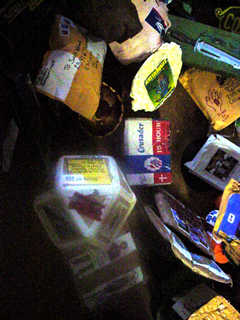 find out more here->
Made to Order Drawings!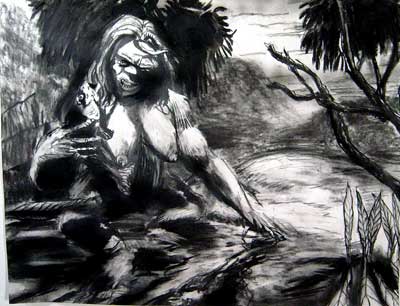 You have always wanted a drawing by Jason Robert Bell, you have an idea that has always been to burning in your mind. Purchase a Made to Order Drawing! You tell me what you want as a 9"x12" inch black and white ink or charcoal drawing and I'll draw it and have it shipped to you with in one week of purchase. Only $100.00 make sure to include you image request in the paypal message.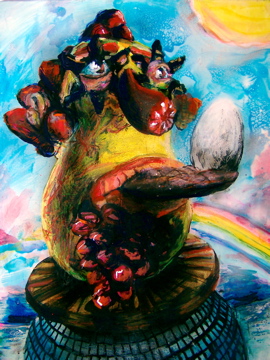 My paintings are available through Thomas Robertello Gallery, please visit the gallery's website to view the inventory.->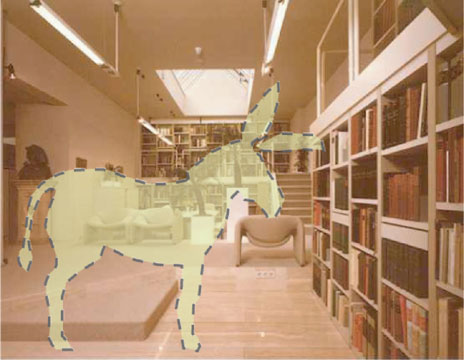 One of the biggest issues apartment dwellers have to face today, is Invisible Donkey infestation. These creatures are the number one cause of high phone, and gas bills. Our crack team of I.D.R. Technicians, will go anywhere in the New York City area and remove All Invisible Donkeys from your apartment. To perform the service we only ask the low cost sum of $250.00. This will cover all expenses and materials. We guarantee the complete removal of up to 15 Invisible Donkeys. The average New York Apartment has 8 to 12 Invisible Donkeys. No harm will come to the Donkeys, they will be tranquilized and relocated to an Invisible farm in upstate New York. Takes about an hour to perform find out more at here

->

The Bad News! Living the life of an under recognized artistic super genius, is fraught with financial peril. The Good News! You can help by joining FRIENDS OF BELL! Every membership comes with an official suitable for framing certificate signed, dated and thumb printed by me. Plus additional benifit packages for degrees of donation.

->